---
Michael North
Chairman of the Board; co-founder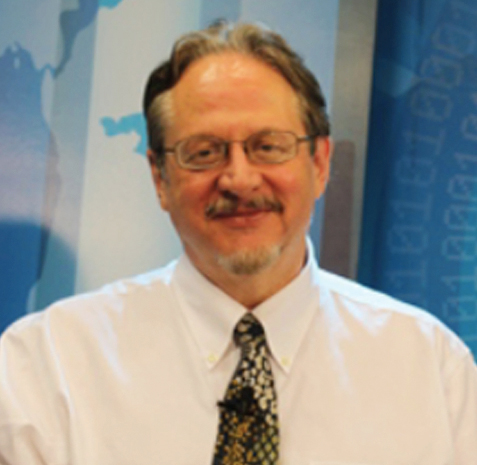 Michael North is the original founder of North Communications, a leader in multimedia touchscreen networks. Together with key investor Metromedia and its principal, John Kluge, he was responsible for many innovations in the public access field, and operated hardware, software, services and network management divisions in hundreds of sites worldwide.
Clients and allies of North Communications included IBM, Microsoft, IBM, BellSouth, GTE, MCI, Sears, U.S. Postal Service, the PGA, Social Security Administration, Medicare, the Cities of New York, Los Angeles, Chicago, Brisbane and Singapore, the States of California, Texas, Florida, Pennsylvania and more.
He is an experienced entrepreneur and private investor, with extensive relationships across mainland China. Michael works with investment banking professionals to identify, research, assist in corporate development, and provide capital to sound, growing businesses. He has made investments in the renewable energy field in strategic markets around the world, including Ghana, India, Jamaica, Tibet and the West Bank.
Michael serves as a Senior Business Development Executive with Wealthbridge, a firm that provides financial services to individuals and growing companies. He is helping to expand the firm's business reach in America and Asia.
Michael has worked actively since 2012 with his longtime associate and partner, Arthur Lipper, to develop royalty finance as a new field of investment. He is a co-founder of the Zhou Enlai Peace Institute.
More at
http://www.michael-north.com
contact: michael.north@galaxytradetechnology.com
---
Xiaofang Zhou North
President, Galaxy China; Chief Communications Officer; co-founder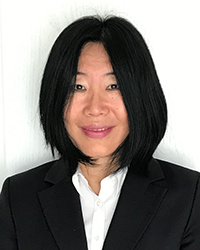 Xiaofang Zhou North is a seasoned business manager, who has developed complex financial services, international investment and trade projects in both China and the United States. She is president of Asia-Pacific Group in China, and established the company's first full-time office in Beijing in 2016.
Born in Beijing, Xiaofang nurtures high-level relationships with leaders of business, academia and government in China, including the Ministry of Commerce, Ministry of Foreign Affairs, Ministry of Information, Beijing University, Nankai University, and Guizhou Province. She pioneered the introduction of revenue royalties to China in a partnership with renowned Wall Street financier Arthur Lipper. Under her leadership, Asia-Pacific Group created joint projects with the Pacific Economic Cooperation Council, a unit of the Ministry of Foreign Affairs.
She is the co-founder of the Zhou Enlai Peace Institute, an international group that creates public education projects about Zhou Enlai, the first Premier and Foreign Minister of modern China. Through the work of the Institute, Zhou Enlai is being increasingly recognized as China's global peacemaker. She is an experienced documentary filmmaker, and has completed on-location production in more than 20 cities for the production of "In the Footsteps of Zhou Enlai." Xiaofang is co-author of four books, with partners including the Zhou Enlai Study Center at the Central Committee, the Zhou Enlai National Memorial in Huaian, the Zhou Enlai-Deng Yingchao Memorial in Tianjin, and China International Publishing Group. She helped create and hosts a syndicated television series, "Understanding China."
Xiaofang introduced Mary Buffett, the best-selling author and former daughter-in-law of billionaire investor Warren Buffett, to China for the first time. A series of seminars in 2010 presented the first in-depth view of Buffett's investment methods in China, at the Beijing Hotel.
Originally trained in hotel management and international relations, in the mid-1980′s Xiaofang served in the Jianguo Hotel, the first joint venture hotel in China, which was established by the Peninsula Group and helped to open up Beijing and all of China to international business.
Xiaofang's career is dedicated to forming a bridge between the business communities, cultures and the people of China and the United States. This follows in the tradition of her great uncle, Zhou Enlai, as a communicator who is trusted and respected across borders, committed to supporting the cause of peace between all nations.
More at
http://www.xiaofangzhou.com
contact: xiaofang.zhou@galaxytradetechnology.com
---
Roger Epstein
Chief Financial Officer, International Counsel, co-founder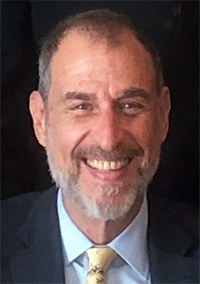 Mr. Epstein practiced law with Cades Schutte, the largest law firm in the State of Hawaii from 1972-2016, and was the chair of its Tax Department since 1985, arguing cases at the State and Federal level, and the US Supreme Court.
He is a nationally recognized expert in International and U.S. domestic tax planning and litigation; and has substantial experience in corporate and partnership structure, real estate law and financing, international estate planning, family trusts and litigation. He is an honors graduate of Georgetown Law School. Mr. Epstein was a Tax Law Specialist with the National Office of the Internal Revenue Service in Washington, D.C. and prior to that, he was an Internal Revenue Agent in Washington D.C.
Roger is a co-founder of the US-China Legal Network and the Asia-Pacific Network Foundation, both of which have developed favorable business relationships between lawyers, partners and investors in America and Asia. He was instrumental in the execution of cooperating agreements between the Hawaii State Bar Association and Bar Associations and Judicial Districts in Shanghai and Suzhou.
His experience in Asia dates back over forty years when he began providing US tax advice to major Chinese and British clients in Hong Kong. He was one of the first American attorneys to visit mainland China in the early 1980's. He was Of Counsel to a large Thai law firm in Bangkok in the 1980's, and has represented numerous Japanese corporations doing business in the US.
He is a frequent lecturer at presentations across the country; A.V. rated by Martindale Hubbell, and is listed in both Who's Who in American Law and Best Lawyers in America (every edition since the publication began); and a Member of the American College of Tax Counsel. in 2018 he accepted a guest professorship at in the law school at Beiwai University in Beijing, and lived in China as a resident lecturer for several months.
In 2011 he received the Hawaii State Bar Association's Greeley-Key Award for Innovation in the Law, recognizing his work on forgiveness projects and restorative justice. In the same year was listed as the best tax attorney in Hawaii, by Best Lawyers in America.
More at
Roger Epstein Bio
contact: roger.epstein@galaxytradetechnology.com
---
Dong Yuming
General Manager, Galaxy China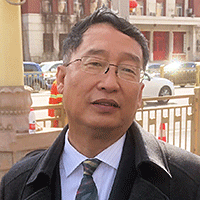 Dong Yuming is a business leader and executive, with deep experience in engineering, chemistry, pharmaceuticals and materials science. He is also an academic and lecturer, with many resources in China's top academic institutions. Based in Xi'an, the ancient capital of China, he has access to the best minds and the most sophisticated import-export infrastructure in modern China.
Mr. Dong graduated from the Department of Chemistry, Shaanxi Normal University, and went on to earn an MSA degree at Northwestern University in Xi'an. He served as Manager of Import and Export Department at Shaanxi Import-Export Company, and as Chief Representative in China of the Zhongmeng Ceramic Industry Company. He is Regional Investment Director, Yingde Gas Group, Marketing Director of Beijing Jinhua Technology Company, and teaches at the National Thermal Power Engineering Center, Tsinghua University.
Dong Yuming serves as General Manager of Galaxy China — the first of its kind to focus on the magnesium export industry in China. He has been involved in the business, technical, and export aspects of the magnesium industry in China for much of his professional career.
contact: dong.yuming@galaxytradetechnology.com
---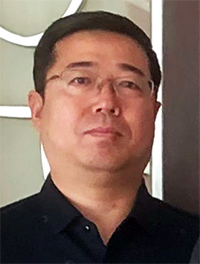 Ding Xiaoyun
Chief Financial Officer, Board Treasurer

Ding Xiaoyun is a highly qualified financial manager, with full expertise in accounting and financial planning, to professional Chinese standards.
He graduated from Xidian University in Xi'an with a bachelor degree, and trained as an IPA-certified senior accountant and engineer. He served in the Yulin Post and Telecommunications Bureau as capital assets manager, helping to implement fully-computerized accounting.
Ding Xiaoyun later advanced to Deputy Manager of the Comprehensive Finance Department of China Netcom, Yulin branch. Since 2003, he has been General Manager of the Financial Department of China Netcom, Yulin branch.
Mr. Ding has been engaged in financial management in large, central enterprises for his whole career. He is familiar with domestic financial systems, tax policy, financial and economic regulations.
contact: ding.xiaoyun@galaxytradetechnology.com
---
Liu Yichen
Member of the Board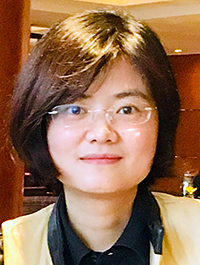 Liu Yichen is a young executive with outstanding communications skills in both Chinese and English. She exercises those skills fully in a challenging international setting, as Operations Director for the Europe-China Institute for Education and Culture, and General Manager of Shenzhen Zhihuishangquan Technology.
She earned a Master of Science degree in horticulture from Oklahoma State University, achieving straight A grades and making the President's List. At Oklahoma State, Yichen earned two awards: the Romsche Memorial Outstanding Graduate Student, and the Bieberdorf Horticulture Memorial Endowed Scholarship.
She began her U.S. academic career at Michigan State, earning a degree in Crop and Soil Sciences, after first earning her BA from Beijing Forestry University. At Beijing Forestry, she earned an outstanding student scholarship and participated in the debate and speech association.
Liu Yichen is competent in Statistics Analysis System; she has earned Securities Practice Qualification and Fund Practice Qualification.
Ms. Liu serves as a Member of the Board of an international joint venture firm, Xinghe (Galaxy) Trade and Technology, which is dedicated to improving the magnesium industry of her home province, Shaanxi.
---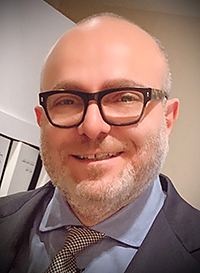 Daniel Roubeni
Vice President, International Market Development
Daniel Roubeni has a lifetime of experience in international trade, with a primary focus on Europe and China. A partner of The Roubeni Company in Hamburg, Germany, he advanced trade and relations between Chinese and German industries. The pioneering roots of the organization dating as far back as the early 1960s.
Since 1998, Mr. Roubeni has been structuring global venture capital funding for emerging technology companies. He holds a broad international portfolio of disruptive early/seed stage businesses and is a sought-after consultant for corporate management, finance, and business development and planning.
Mr. Roubeni holds an MBA in Entrepreneurship and Corporate Venturing from Università Commerciale Luigi Bocconi of Milan, Italy, as well as a Bachelor of Science in Marketing and International Business from New York University's Leonard N. Stern School of Business. He lives in New York and Hamburg, and is fluent in English, German, Italian and Farsi.
contact: daniel.roubeni@galaxytradetechnology.com
---
Dan Abens: President, Galaxy Power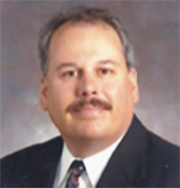 Dan is the President of Galaxy Power the Energy related products division of Galaxy Magnesium. Abens has led Galaxy Power in this role for a year.
Prior to the appointment he served as executive leader with broad-based domestic and international expertise in both public and private sectors. Abens' experience spans many markets and technologies including Royalty Investments, Desalination, Subsurface Technologies, Biometrics and Native American Operations.
At Kodak, Dan was Chief Marketing Officer of Kodak's Event Imaging Solutions, which brought him into working relationships with the NFL, NASCAR, Disney, and Universal Studios. As Vice President of North Communications he led Multimedia Network technology integration into government and banking.
Abens received his undergraduate BS degree from St. Josephs College; he is a University of Georgia Master Gardener and an adopted member of the Alaska Native American Inuit Bear Clan.
contact: dabens@galaxymagnesium.com
---
David Catzel
Advisor, United States Market Development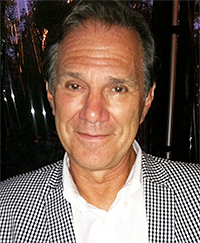 David Catzel is an experienced business development and strategic investment executive, active in business innovation, developing new user paradigms and driving technology innovations around software and hardware technology, media production, smart cities and 5G, big data and analytics, , image and streaming media recognition, artificial intelligence, and cybersecurity fields for more than 30 years.
His executive positions include several years with Microsoft (Senior Development Executive), Intel (Entertainment Investments), Lucasfilm (Technology Partnerships), Barnes & Noble (interim Chief Innovation Officer) and North Communications (Chief Marketing Officer), and founder of his own Los Angeles and New York based consulting company focused on Digital Transformation of industries, both in the private and public sectors.
Clients and projects include cloud, mobile, IoT, technology licensing and intrapreneurial development and alliance negotiations at Fox, Paramount, Sony, GoPro, Warner Bros, ESPN, Ticketmaster, Starz, Activision, Technicolor, Avid, Adobe, Bad Robot, the McClatchy Group, Barnes & Noble, DocuSign, Metromedia, the State of California, State of Texas and other public sector groups.
David says, "We are experiencing a tectonic shift in media, technology and consumer habits that is changing everything. To compete, businesses, from media to public sector and smart cities have an increasing need for cloud computing, big data & analytics, mobility, disruptive technology, and especially security and privacy protection. Today's successful businesses think global from the start, get creative in how they attract and sustain investor capital involvement and create shareholder value, increase efficiencies and cut costs, and constantly discover new products, services and markets."
contact: david.catzel@galaxytradetechnology.com
---
Ma Mengjia
Director of Special Projects, International Trade Representative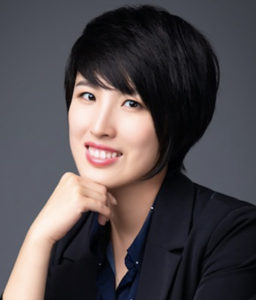 Ma Mengjia is a materials engineer, project manager, and marketing communications executive. She holds advanced technical degrees, has received several patents, worked in China and internationally, and organizes large, complex, influential public events.
Mengjia a franchisee of TED (Technology, Entertainment, Design, San Jose) in the heart of the biggest city in the world, Shanghai. These events bring leaders and future leaders of China and their international partners together to solve challenging technical, environmental and cultural topics. See https://www.ted.com/tedx/events/37068
Mengjia is an influential young future leader of China, and a skilled public speaker. She speaks and translates Chinese, English and Italian.
She holds a Masters Degree of Materials Sciences and Engineering from Jiao Tong University, Shanghai and Bachelors Degree from Zhejiang University. She was awarded a national scholarship as a graduate student. She has published five scientific papers (two as primary author) and has had four patents published in China, including an electrostatic spinning composite stent, and a magnetic particle functionally-modifying method. More details here.
Ma Mengjia joined the international graduate program at Prysmian, the largest electrical and telecommunications cable company in the world, in Milan after graduation from university in China. She studied at SDA Bocconi School of Management in Milan, in the fields of Supply Chain management, Business Analysis and Multicultural Communication, and served Prysmian as a material engineer and international project coordinator.
Ma Mengjia is the founder of TEDxSJTU and TEDxXujiahui, influential idea-sharing platforms in Shanghai attended by hundreds of delegates each year. She is China's Ambassador to World Speech Day, and a certified Guinness World Record adjudicator.
For Galaxy, Mengjia coordinate presentations to international automotive industry conferences, and has global industry and trade responsibilities in the medical industry.
contact: ma.mengjia@galaxytradetechnology.com
---
Arthur Lipper
Advisor, Royalties Finance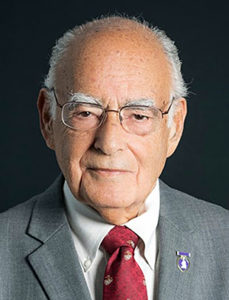 Arthur Lipper is a leading innovator in the field of financial services, with more than five decades of experience in world financial markets. Through the Lipper Index, and the international Lipper Fund Performance Awards, he pioneered breakthroughs in the fields of mutual fund analysis, stock index futures and mutual funds.
Mr. Lipper formed two New York Stock Exchange member firms, Arthur Lipper Corporation and New York & Foreign Securities, and served both as Chairman. These firms specialized in serving institutional investors, and their services included the creation of mutual fund investment performance analysis. They were members of all of the major U.S. securities exchanges, and a number of commodity futures exchanges, and transacted hundreds of millions of dollars of business. He has also advised stock and commodity futures exchanges, including Mid-America Commodity Exchange and Bourse de Beyrouth.
In 1969, Arthur Lipper Corporation filed the first prospectus for a Stock Index Fund and subsequently conceived and initiated trading Stock Index Futures. The company had offices in New York, London, Washington, Amsterdam, Geneva, Buenos Aires, Singapore and Tokyo, and was actively involved in Australia.
Arthur Lipper Corporation invested in privately owned companies, including Venture Magazine, where Mr. Lipper served as Editor-in-Chief. He has lectured at many prominent universities, including Harvard, Yale, Stanford and Georgetown.
In 2007, Mr. Lipper was awarded a U.S. patent covering the Comparator service for investment managers. Comparator allowed users to uniquely review and manage portfolios based on the relative weighting of holdings. In 2010 he was awarded a patent for an approach to using revenue royalties in the financing of companies. In 2013 he filed another patent covering the combination of debt and royalties.
He is a leader of the field of royalties finance, and has published a number of analytical tools to help investors and business owners understand their potential. Arthur is involved with a number of efforts to initiate funds, partnerships, and public securities exchanges focused on revenue royalties.
Arthur served in the U.S. Marine Corps, receiving a Purple Heart in Korea.
More at:
http://www.arthurlipper.com/biography/
---
---