The basic facts about magnesium: what it is, how it's used, its unique physical properties. From four leading authorities: The Royal Chemistry Society, Encyclopedia Britannica, the International Magnesium Association and the Luxfer Group.
---
This image is inspired by chlorophyll, the molecule contained in green plants that enables them to photosynthesise. Chlorophyll contains a single atom of magnesium at its centre.
An introduction to magnesium from the Royal Society of Chemistry
(principal offices in Cambridge and London).
https://www.rsc.org/periodic-table/element/12/magnesium
---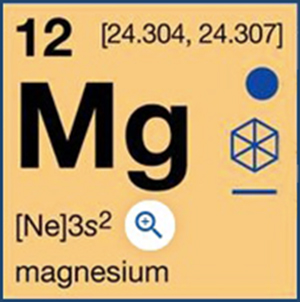 The primary basic authority on magnesium; scholarly and thorough, verified and edited by professionals; cross-referenced, linked.
https://www.britannica.com/science/magnesium
Also of interest: magnesium deficiency
---
International Magnesium Association
The leading international professional association for suppliers, users and researchers in magnesium technology and markets.
https://www.intlmag.org/page/basics_about_mg_ima
---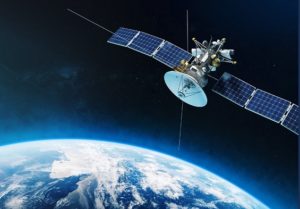 A short study from Luxfer, one of the leading centers in the world that develops and implements new applications for magnesium.
Advanced Magnesium Capabilities
Thanks to Luxfer Group
---