China produces nearly 70% of the world's industrial magnesium.
Magnesium is a strategic metal for the automotive, aerospace, semiconductor, energy and pharmaceutical industries, with a vast array of emerging applications.
It is lighter than steel and stronger than aluminum, and has special absorption, friction, temperature-resistance, magnetic and anti-corrosion and recycling features. For these reasons, magnesium is often a better material choice for engineering and environmental purposes.
Galaxy Trade and Technology is the first of its kind: a US-China Joint Venture focused primarily on magnesium markets and applications. Our resources currently unite twelve of the most productive magnesium companies in China, which have access to about 20% of the world's supply.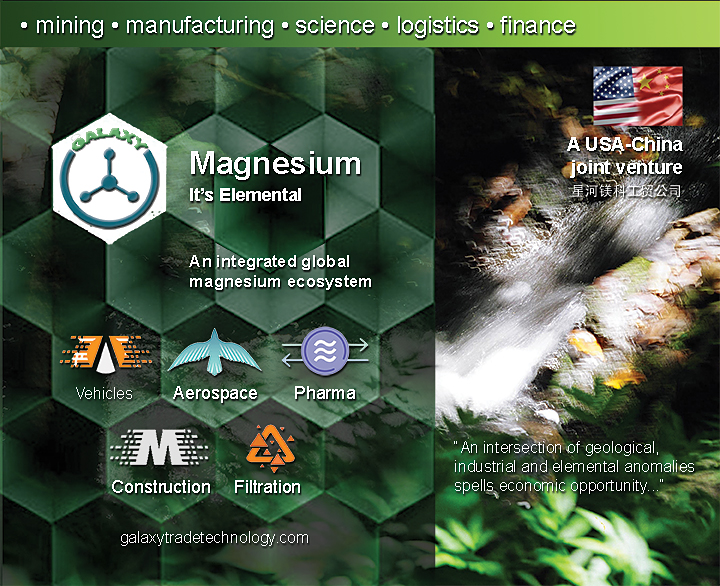 ---
---
Key facts about Galaxy Trade and Technology:
Large production capacity of magnesium, tens of thousands of metric tonnes per month
Based in City of Yulin, Shaanxi Province, the heart of China's magnesium mining and manufacturing region
Guaranteed precision of magnesium alloys, highest purity and quality of magnesium
Wide variety of pure magnesium, ingot, alloy, plate, granule and powder products, custom parts and extrusions
Efficient supply chain, simplified, centrally-managed; direct from mine to customer
Integrated tracking, customs, shipping, inspection; one-stop fully-delivered orders
Green energy, environment-aware principles, use of renewable power in production; high-quality health and human resources
New technologies research, developing and commercializing future applications of magnesium
Jointly managed and financed by a team of professionals from the United States and China;

Offices in Yulin, Xi'an, Beijing, New York and Honolulu

Banking and government partners, with capabilities in China and globally, to enable:

Guaranteed delivery schedules, long-term volume commitments
Stable currency exchange rates
Letter of Credit system; expedited, low-cost
Stable, guaranteed low long-term pricing, available to global manufacturers
And, above all:
A sincere spirit of cooperation, international friendship and co-creation
Joint opportunities can be pursued, engaging in special projects, co-manufacturing, access to China markets
Global reciprocal relationships, based on equality and mutual respect
The company, its investors, employees and community, supports the goal of an ecological civilization, and the principles of Environmental and Social Governance (ESG).
We are motivated by the example of integrity, equality and mutual respect, provided by the living example of China's first Premier and renowned peacemaker, Zhou Enlai.
---
About Shaanxi Province and City of Yulin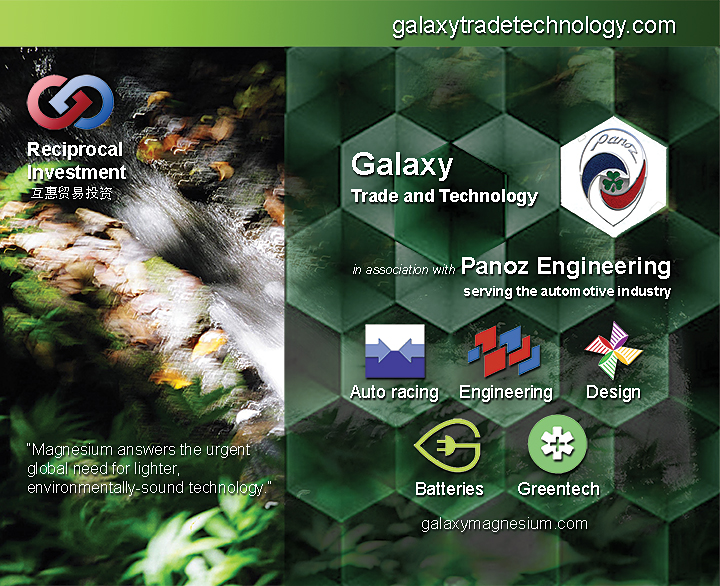 ---